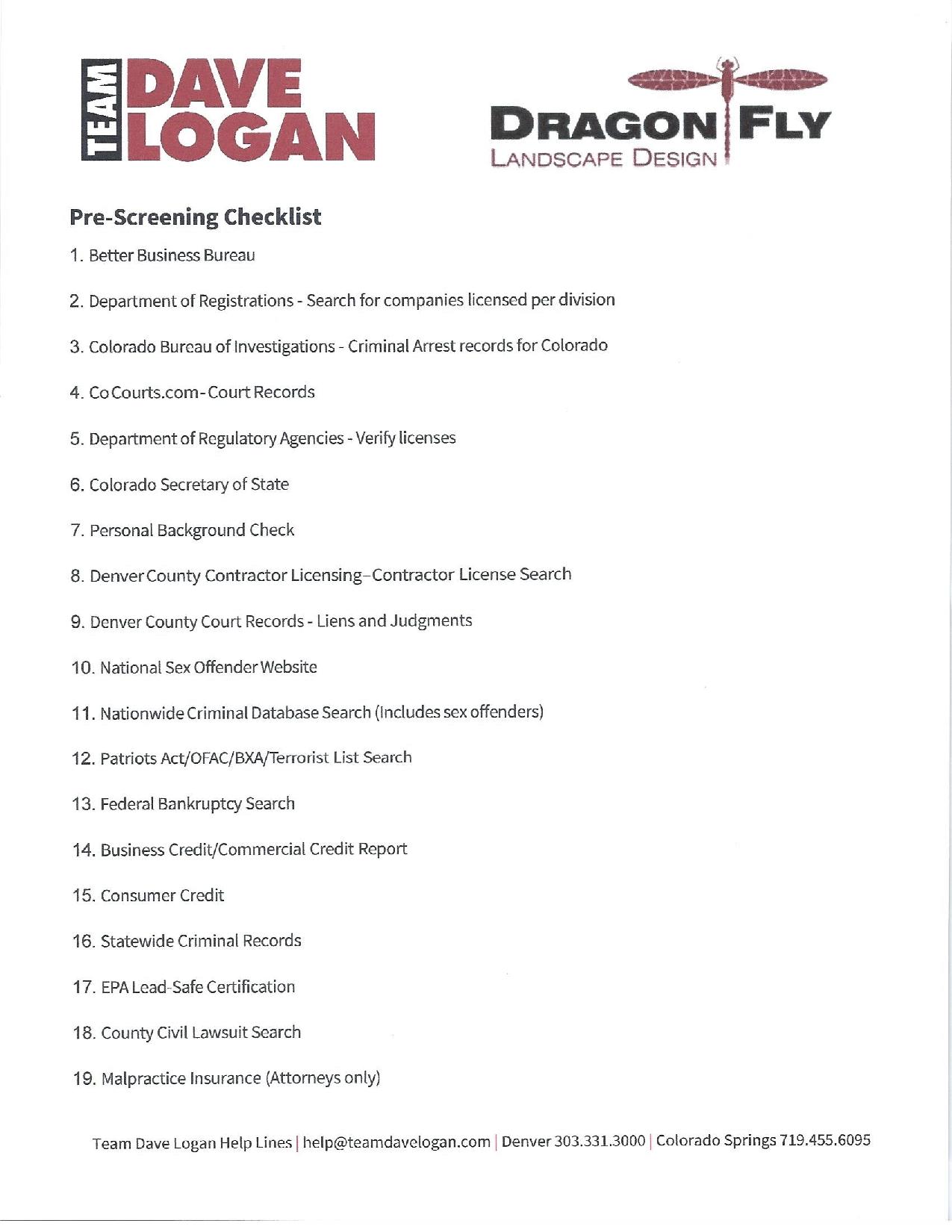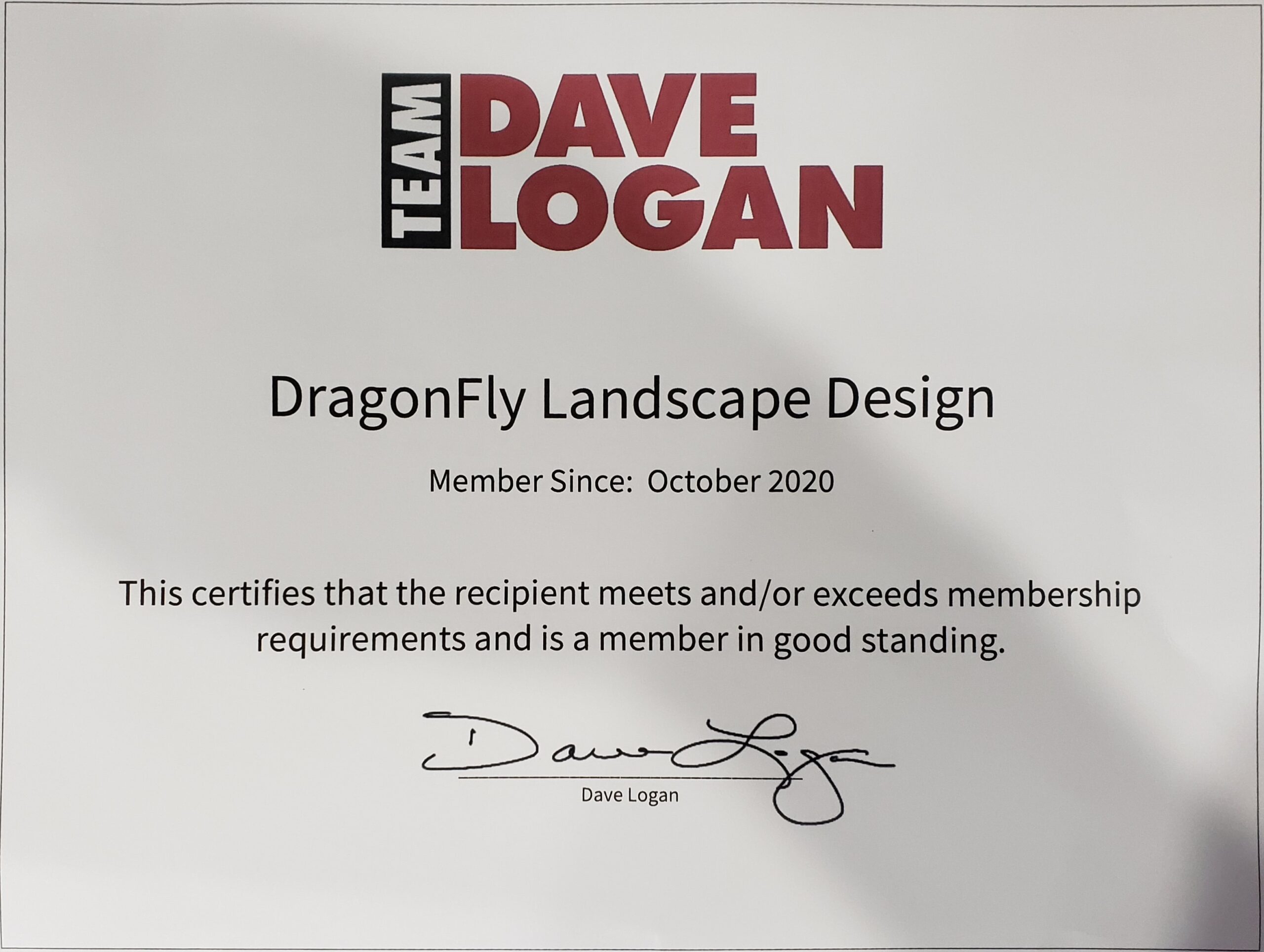 "Mike, Susan and I want to take the opportunity to thank you, Roger, Jose and the entire team for their work associated with our patio and landscaping project.  From design to completion, you and your team were a pleasure to work with.  The finished product truly exceeds our expectations.  I enjoyed getting to know Jose and his crew and appreciate their willingness to take the time explain their processes and answer our questions as work progressed.  They are professional and we appreciated their attention to detail.  In particular, the paver patio and fire pit has become our central gathering place with family and friends.  Please feel free to pass our contact information on to any future clients.  Thanks again to you and everyone at Dragonfly."
Dan & Susan Amerman
"As a custom home builder we have had the pleasure of working with Mike Jenner for many years. Mike matches our concern for budget with beautiful results. His choice of quality plantings as well as his design ideas create a beautiful finished landscape. His ability to communicate clearly and in a friendly manner with our clients is very helpful. He is cares about his work and completes all projects in a timely manner."
"We are happy to recommend him."
Andy
Ades Design Builders Inc – Evergreen Colorado
"Mike, Thanks for a fabulous job on our landscaping.  Your design and grouping of colors really make our rock garden stand out.
Looking forward to working with you and your terrific staff next year on another area of the yard."
Warm regards,
Susie and Dean Unruh
"Mike, no one compares to the quality of work and customer service Dragonfly Landscape Design provides. They provide excellent quality work at a reasonable price.
It was nice having you listen to our ideas for our yard and conveying that to the presentation of the amazing plans. By doing this, we knew we had chosen wisely.
Throughout the construction of the yard, Adam was "hands on" during all of building phases and exhibited talent and care to detail that transformed the plans perfectly.  All products used and construction elements were of the highest order, and the project was completed in record time.
As our front yard is now complete, we wish to thank and congratulate Mike and his team for the results you have achieved. We do not understate that our new front yard is beyond our imaginings visually and makes full use of available space and aspect. We are thrilled with the outcome and have no hesitation in making the highest recommendation for Dragonfly Landscape Design to our friends and neighbors."
Many thanks for all the hard work!
Michael & Teresa Woodrow
To Whom It May Concern:
"We recently had Dragon Fly Landscape Design do our yard and the results have exceeded out expectations!  From the initial design process they have been attentive to our wishes, responsive and on time!  Communication throughout the process has been excellent, returning our Emails and phone calls in a timely fashion.  We were told the install would take 6 days from start to finish, and that is exactly what happened!  Upon completion, all debris and trash was picked up.  Not a stone was out of place!  We are thrilled with the how our brick paver patio with seating wall looks, and the placement of all the trees, shrubs and perennials around it!  We heartily recommend Dragon Fly Landscape Design and their team of Adam Vassau and Roger Yamada to all!"
Pete & Pat Wilcox
"I highly recommend Dragonfly Landscape and Design. When the execution of my original landscape design fell short of my expectations, owner Mike Jenner came to the rescue. He responded immediately to my call and he listened to my thoughts and ideas on improving the soft and hardscapes installed by the landscape company I used initially.  He came up with an awesome design that created the right contrast, depth and scale needed to complement my home and property. He also fit my project into his own tight schedule and completed the work within the time frame that met my needs.  When the job was done, Mike followed up, making sure there were no issues, and integrated my original irrigation system with the one he installed and drained and prepped all zones for winter. Both he and his crew are extremely professional, knowledgeable and courteous. I enjoyed working with all of them and I plan to use Dragonfly Landscape and Design for my future projects."
Hi Mike,
I really should be sending you pictures of Treasureland Preschool children playing in the new sandbox.  They are ecstatic to have so much space in which to play and the water and sand play has brought investigation, discovery and a ton of fun!  We are grateful for your work and appreciate all that you did to finish it in a timely and safe manner.
Your employees were a delight to watch as they laughed and worked tirelessly to complete the job.  Using wheelbarrows to transport the sand from the street to the playground was not an easy task; there were a couple of times one of the wheel barrows fell over before it was unloaded in the right area of the sandbox and the guys were bent over double with laughter – it reminded me of our children only they were just a bit bigger!
Thank you again for your efforts to complete this job and leave us with such an amazing space to play and learn.  The children don't leave the area and are delighted to have this new space.
Best wishes to you and your company.  If you need anything else from me, please let me know.
Warmly,
Sally N. Roberts, M.Ed.
Director
Treasureland Preschool
We only had dirt and deer in the backyard when we moved into our newly constructed home in the Inspiration neighborhood of Aurora. We met with a few landscaping companies and we were the most impressed with Patrick Bolton of Dragonfly Landscape. He met with us right away and  submitted an artistically beautiful design within a few days of our first meeting. He worked with us through some revisions in a friendly and professional way. You can tell that he loves his work and cares about people.  We like the variety of plants and trees and the multi-dimensional flagstone patio is absolutely stunning! It is always good to get a few estimates, but do yourself a favor and get one from Patrick of Dragonfly Landscape. He is a standout in customer service.
Ermina & Jeremy Doe
Aurora, CO
"We are extremely happy we chose Dragonfly Landscaping to design and install our landscaping. We are thrilled with the new look of our yard; Patrick Bolton and his team were great to work with!
From our initial meeting with Patrick we found him to be very professional and easy to work with, he didn't try to oversell anything at any time. Our calls were always answered at the office and if Patrick wasn't available, he returned our phone calls promptly.
It's obvious Patrick cares about quality work. Patrick came by many times to check that the yard was being done correctly and did some things himself when needed. We have seen Patrick or his team checking on the yard several times.
We're very pleased with the look of our new yard and we'll continue to use Dragonfly Landscaping for all our future landscaping maintenance. We would highly recommend Patrick and his team to anyone.  Patrick and his staff were timely, communicative, and professional from start to finish. It is obvious that they take great pride in their work, as well as their customer service — and thanks to them, we now take great pride in our new yard!"
Jeannette & Stu M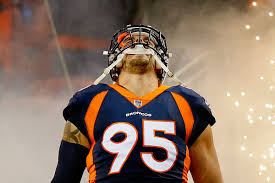 "We love our back yard thanks to Mike Jenner, owner of DragonFly Landscape Design! It so nice to be able to come home to a lush, green, beautifully landscaped oasis. Mike even gave us a deal on our beautiful trees, instead of the 18ft tree's he gave us 25ft trees for the same price! We highly recommend DragonFly, a company who runs on client satisfaction!"
Derek & Abbie Wolfe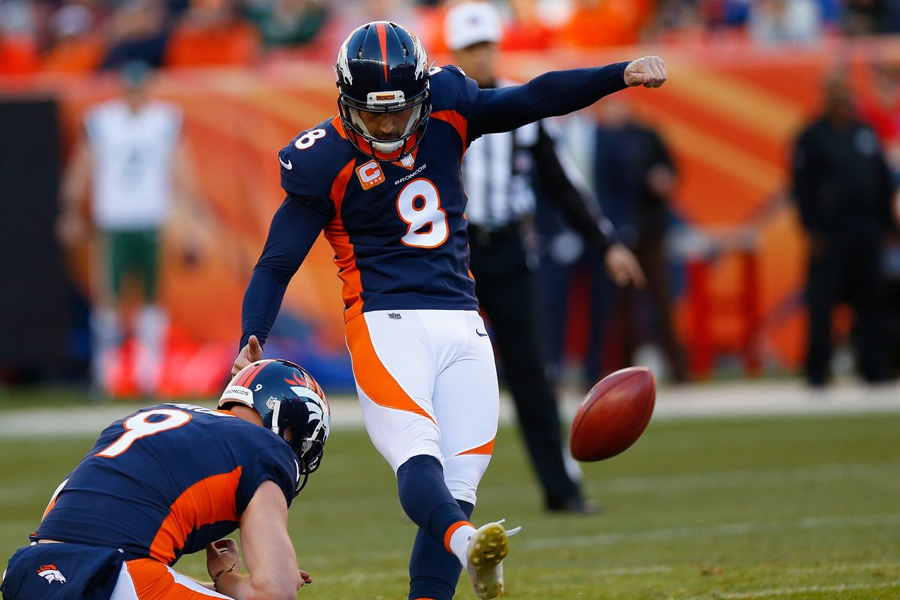 "We couldn't be happier with our new outdoor areas thanks to Mike and DragonFly Landscape Design. They did an incredible job transforming our front and back yards into a beautiful, functional space for my family. Not only was it completed in less time than predicted, they went above and beyond to exceed our expectations. We trusted Mike every step of the way and would hire DragonFly again in a heartbeat!"
Brandon and Nadia McManus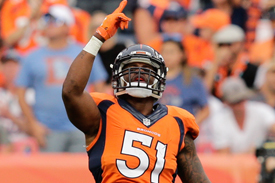 " We love the detail and peaceful setting that our yard has added to our home thanks to Mike!  DragonFly Landscape Design has been so easy to work with and they have made sure our yard was exactly what we envisioned.  We now have a utopia no matter what window we are looking out of or if we are sitting on the deck enjoying the yard.  We would definitely recommend DragonFly!"
Todd and Zina Davis
Working with DragonFly and specifically with Patrick has been a delightful experience.  His creativity in designing our landscaping has no bounds.  His knowledge and experience about what looks good and works well in the Colorado climate is admirable.  We continue to discuss how to make our yard uniquely ours.  Patrick responds immediately to address our concerns whenever we have had an issue with anything to do with our landscaping.  We highly recommend DragonFly and Patrick!
– Bev and Mark Fay
Hi Mike,
Hoping all is well with you.
I just wanted to touch base with you to let you know that, once again, Roger and his guys were absolutely amazing!  He is such a dream to work with and we appreciate all that they did to ensure that we have what we need to begin the school year in a safe and beautiful way.  I promised him I'd send pictures once the children are out playing next week and he can see how much they love the sand – it looks like a beach!
Thank you, thank you for being a trusted friend to Treasureland Preschool.  We are all deeply grateful.
Have a wonderful long weekend.
Sally
[RE: Landscaping Service]
To Whom It May Concern,
We hired DragonFly Landscape for a small project this summer which included some rework of our existing landscape as well as the addition of new trees and an irrigation system. Despite the small size of this project Mike Jenner worked closely with us to not only help with recommendations and present options but he was able to quickly turnaround updated estimates for us. Very personalized service throughout the process.
We also must give a very large thank you to the crew who not only worked very quickly, did an amazing job and maintained a friendly attitude but did it all in 95F+ degree heat. Big thanks to the entire DragonFly team!
Best regards,
Joel Swanson
Homeowner
Patrick and the team were great to work with from start to finish.  Patrick started with a custom plan that was well thought out for our house.  The team got our project done in a timely manner even with weather challenges.  They checked in with us along the way and cleaned up daily.  We have had several compliments about our landscaping, and we are glad we chose DragonFly Landscaping.  Thank you! The Rasmussen's
Alex Rasmussen
EVP of Operations
Assure Holdings Corp.
(O) 720-287-3093 (C) 319-936-1990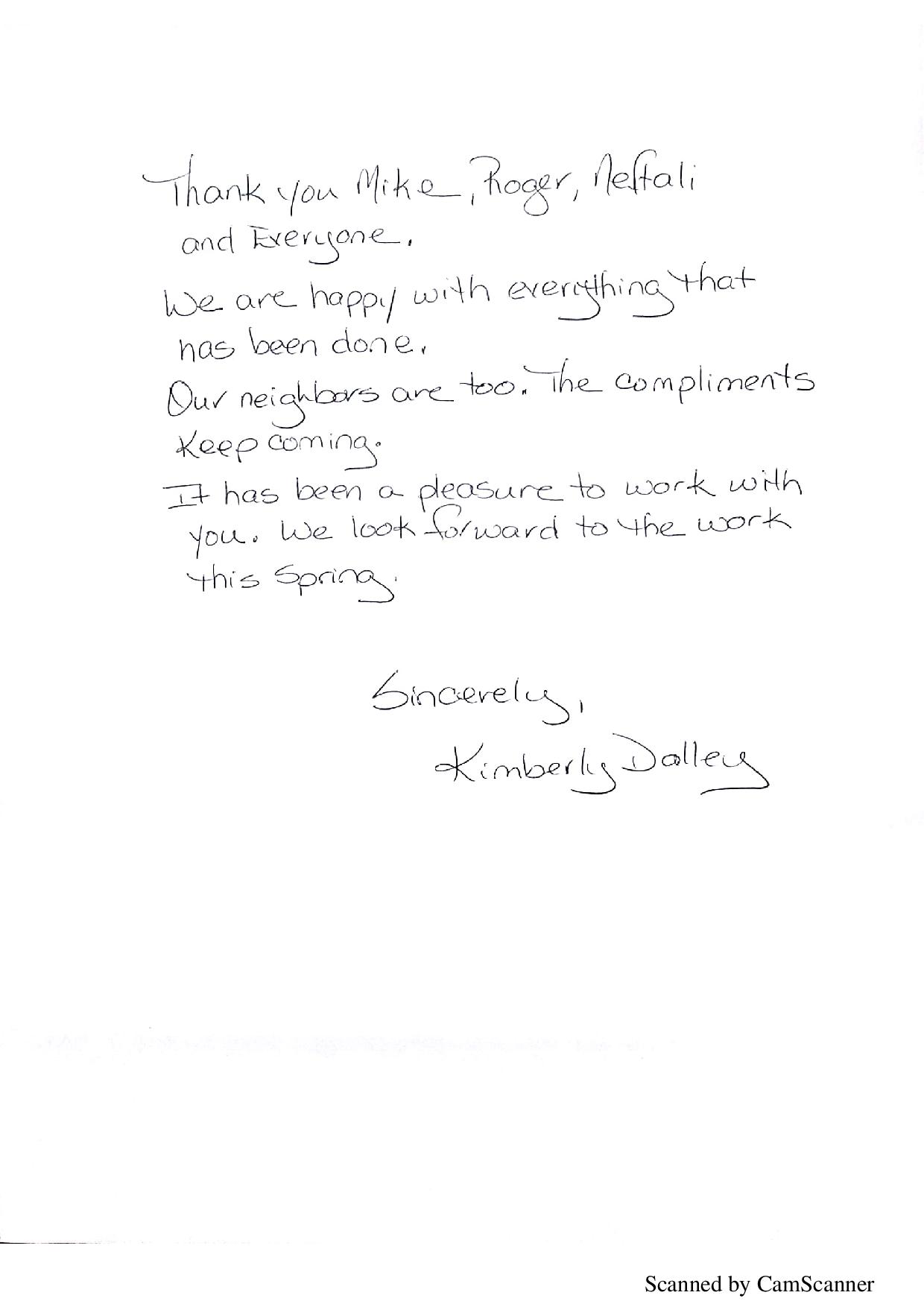 Here's a recommendation you can post.    Thanks again for everything. We love it.   Dolly
We loved working with Patrick, the designer from Dragonfly Landscaping, and absolutely love the results!   Patrick is extremely knowledgeable about various plant species. He quickly learned our likes, incorporating our favorites while ensuring they were the right deer friendly, healthy plants for the area that would continue to grow best.  We have a perfectly balanced, colorful landscape! His crew was hard-working, friendly, and neat, staying focused on doing a quality job and insuring we were satisfied.   We highly recommend Dragonfly and will continue to use them for further landscaping needs.
After getting several bids from landscaping companies, we recently selected Dragonfly for a pretty large landscaping project at our home. The project involved removing all old landscaping / dead trees, building a french drain, adjusting all of our current drains / adding drip lines, and planting 15+ large Spruce and Junipers in our backyard and several varieties of bushes in our front yard. We worked with Patrick on design. He did a fantastic job and was super easy to work with. He is very talented at what he does and has great knowledge of all aspects of landscaping. The team, led by Lucas, completed the project in less than 2.5 days. Lucas and team were great at implementation of the landscaping plans. I was impressed by how hard the team worked. We (along with all of our neighbors) LOVE the work Dragonfly did for us. We would highly recommend them as they are an A+ team.
PJ & Dianna Thompson
Patrick,
"I want to thank you and DragonFly for the amazing work your team has done. From the design to the completed project our yard looks fantastic and our water feature is the envy of the neighborhood! Your team was professional, on time, hardworking and very detail oriented in their work.  There were weather issues which your team handled in stride.
Being we were from out of the area we trusted in your vision and design which truly paid off. The front yard looks beautiful with the layout, irrigation, and foliage that you picked. The backyard is spectacular with the paver deck, firepit and water feature, we just cannot say enough about it. You and your team truly created a sanctuary for our family. We go outside, sit on the deck, and let the waterfall sight and sound just take us away! At night with the lights perfectly placed on the trees, pathway and in the waterfall, makes you feel like you are at a resort! Well done Patrick!"
Best regards
Mike Kerrigan
Patrick,
We were referred to DragonFly Landscape by our pool contractor.   We didn't have any previous experience with professional landscapers, so we relied on the recommendation. Patrick with DragonFly contacted us immediately and set up an appointment time.  He was prompt for the set appointment and professional.
He talked to us about our ideas, and gave us his as well, which was very much appreciated for the project size we had. Patrick drew up the landscaping plans and delivered them to us right away.  It was hard to imagine but once we saw the plans it opened up the vision.
Everyone we encountered that worked on our project was professional and very courteous. The crews took an occasional water break and lunch break but otherwise they were constantly moving. The most important thing for us when dealing with companies is communication and we had a lot of questions. Not once were those calls, texts, or emails ignored.  Patrick exceeded those expectations and continued to communicate with us even after our project was finished.   We look forward to spending as much time as possible in our new outdoor "mini-resort".
Tara Barrett
"We worked with Patrick at Dragonfly Landscaping to have some privacy landscaping added to our backyard. The design was just what we were looking for. Patrick was on time, easy to work with, communicated frequently, and came up with a plan that was both within our budget and attractive. He was knowledgeable about what plants and trees would do well in Colorado. The installation of the trees, plants, drip lines, and mulch was smooth and well done. The crew was on time, courteous, and cleaned up when the project was complete. We are very happy with the finished product.  We would absolutely recommend Dragonfly Landscaping."
Erin and Ben
Patrick- First, I need to thank you for your guidance in selecting replacement trees to replace those that died and also to reduce our fire risk consistent with recommendations  of south metro fire. The trees look great and thank you for the timely proposal, estimate and installation.
With respect to your team, their work was exceptional.  They removed the existing trees, moved nearby plants to protect them and replaced upon installation of the new trees.  The work area and planters were immaculate upon completion.
You have a very professional and nice team.  Please thank them on our behalf,
Grant
Grant Ashley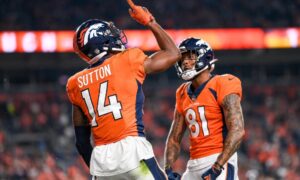 "We can't even begin to express how happy we are with our backyard! Mike with Dragonfly gave us a dream backyard in a faster time than we all predicted. His team was extremely kind and they were on top of it every day until the project was done. We can't tell who is happier about the new beautiful backyard, us or our dogs. We were so lucky to have Mike and his team and can't wait to now try and redo our front yard with them! Would recommend Dragonfly Landscape Design 10 times over! Thank you guys again for the amazing backyard!"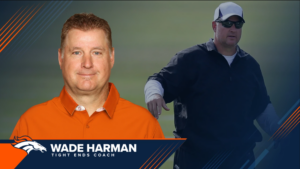 "A big thanks to Patrick Bolton and the crew from Dragonfly Landscaping. They took our ideas and visions and turned them into a reality as they landscaped around our new home. We love the work they did. We appreciated them always being available to answer our questions and keep us up informed on the progress. They quickly replied back to calls, emails and our texts whenever we needed something. They have added beauty and value to our home. Patrick often stops by to check and see if everything looks and is growing the way it should. I look forward to doing more projects with Patrick and Dragonfly Landscaping in the future and recommend them to anyone with landscaping needs."
Wade & Angie Harman